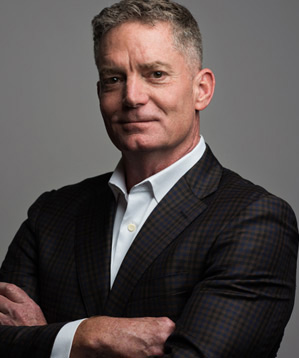 Stuart Tillman
Founder/Chief Executive Officer
Stuart Tillman brings his passion for technology and entrepreneurial vision to the forefront of the CIVICTEC team. After spending the first half of his career in public accounting and asset based lending, Tillman founded TriPoint Partners (TPP) in 1997. TPP is a boutique merchant banking firm focused on enabling the entrepreneur to navigate through various stages of the business development life cycle. Tillman has invested in, and managed, businesses across several sectors with a priority focus on bringing new technologies to market, particularly in the energy and software industries.
Tillman recognized the opportunity to apply technology solutions to law enforcement and worked to streamline police officer protocols. He co-founded CIVICTEC with the vision of applying systems and technology from other industries to modernize many outdated processes that have become burdensome to law enforcement agencies.
Tillman is a certified public accountant and has served in a variety of capacities, including chairman, CEO, chief financial officer and investor across numerous companies.
Tillman earned bachelors' degrees in business with an industrial engineering minor at Lamar University, as well as a bachelor's degree in accounting at the University of Houston's Bauer College of Business.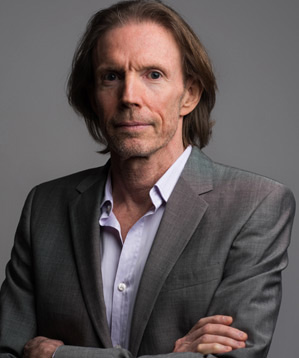 Steven Langley
Founder/Chief Technology Officer
Steven Langley is the technology expert on the CIVICTEC executive team. With more than 20 years of experience in every aspect of technology within a company, Langley has continued to find success by turning disparate technologies into seamless systems. An expert in cloud-based communications, compliance applications and contact center technologies, he is a seasoned veteran at architecting and designing end-to-end solutions.
Previously, Langley served as the senior technology consultant of a high-growth data and customer service analytics solutions company. Serving some of the largest companies in the insurance, aviation and waste management sectors, he oversaw the design, development and execution of technology implementations for contact centers.
After graduating high school early, Langley joined the U.S. Marines where he laid the foundation of his future endeavors. As a crypto engineer, he monitored, transcribed and translated intercepted target communications, while also handling the repair of the cryptographic communications system. The majority of Langley's time in the Marines was based in Japan, though his expertise in implementing technologies for companies worldwide required Langley to live and work around the globe.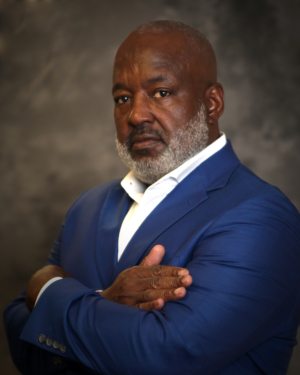 Greg Hamilton
Chief Customer Officer
Greg Hamilton is the law enforcement and customer relations expert on the CIVICTEC executive team. He serves as a customer advocate, partnering with business leaders across a variety of sectors to transform the customer experience and ensure that customers are at the center of every business decision. With over 30 years of leadership in law enforcement, Hamilton has successfully elevated government agencies to the next level through his diplomacy, innovative spirit and commitment to serve.
In 2018, Hamilton was appointed by Texas Governor Greg Abbott to the Texas Family and Protective Ser- vices (DFPS) Council which assists the DFPS Commissioner in developing rules and policies for the depart- ment.
From 2005 – 2016, Hamilton served as Sheriff of Travis County in Austin, TX. Through his leadership and guid- ance, the Travis County Sheriff's Office built strong partnerships with the community to prevent crime and to ensure public safety.
Prior to serving as Sheriff, Hamilton was appointed Chief of Enforcement at the Texas Alcoholic Beverage Commission (TABC). While serving at TABC he was elected to serve as President of the National Liquor Law Enforcement Association (NLLEA). Under his leadership, TABC received the coveted NLLEA's "Agency of the Year" two years in a row and several of his initiatives were selected as the "Most Innovative Programs."
Hamilton earned a bachelor's degree in Criminal Justice from Southwest Texas State University. He is a grad- uate of the Dale Carnegie Management Course, the Governor's Center for Management Development, Senior Management Development Program, Lyndon B. Johnson School of Public Affairs Governor's Execu- tive Development Program, the National Sheriff's Institute, Texas FBI NAA Command College, FBI-National Executive Institute and the Law Enforcement Executive Seminar.